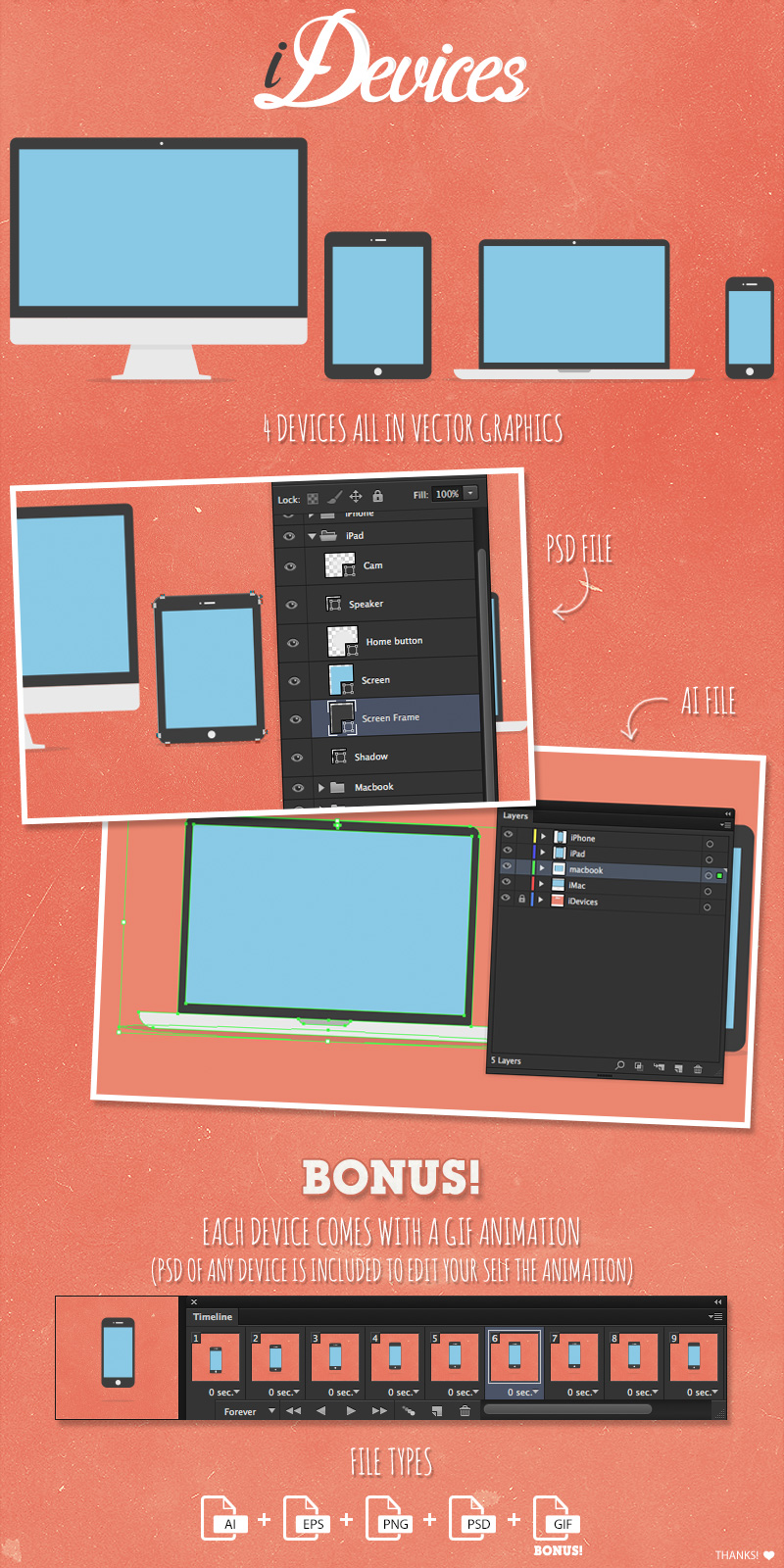 This is a set of 4 Vector Flat Devices (desktop, laptop, tablet and phone).
BONUS!!
Each device comes with a GIF animation like this: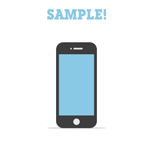 The animation can be used like design element or simply like a preloader in a website / app.
You can edit the appearance or animation with the Timeline tool in Photoshop.
The ZIP file includes:
PSD file with 4 vector devices
Ai file with 4 vector devices
EPS file with 4 vector devices
PNG files of each device without background
GIF animated + PSD files of each device animation
Download it Here for FREE! (PSD + Ai + EPS + PNG + GIF!!!)
loading…

ESP
Este es un set de 4 iconos planos de dispositivos (escritorio, notebook, tablet y telefono)
La animación puede ser usada como un elemento de diseño o simplemente como pre-carga de un sitio web o aplicación.
Puedes editar la apariencia o la animación directamente desde el PSD con la herramienta "Timeline" de Photoshop.
EL archivo ZIP incluye:
Archivo PSD con 4 dispositivos en vectores
Archivo Ai con 4 dispositivos en vectores
Archivo EPS con 4 dispositivos en vectores
Archivos PNG de cada dispositivo con fondo transparente
Archivos GIF animados + archivo PSD de cada dispositivo animado
Descargar Aqui GRATIS! (PSD + Ai + EPS + PNG + GIF!!!)